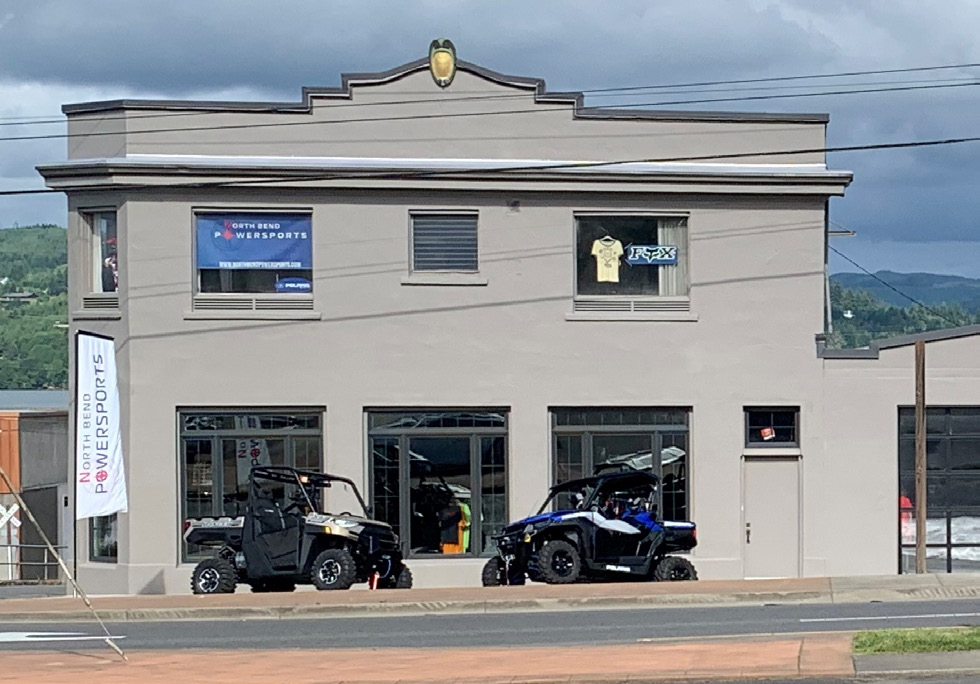 NORTH BEND POWER SPORTS ATV
HGE was initially contracted to provided architectural design services to assist with facade improvements of the former Cutlip's Ice Cream plant building. Since 2018, HGE has been working on the project in various phases and areas of work which includes the remodel of an existing two-story 8,195 sq. ft. building on Highway 101 in North Bend, Oregon into an ATV showroom with retail area, accessory storage and parking/site improvements. 
Plans for site improvements consist of including a parking area on the NE portion of the site as well as ADA access parking and building access to the south. This work also includes developing HWY 101 access, utilizing the existing curb ramp south of the parking area under design. 
Future plans are being developed to create a mixed-use space with ATV retail below on the main floor, and a restaurant/pub on the lower floor with a deck overlooking the bay.
Location         North Bend, OR
Completed      October 2020
Cost            $169,000
Size             8,200 sq. ft. 
Type            Remodel