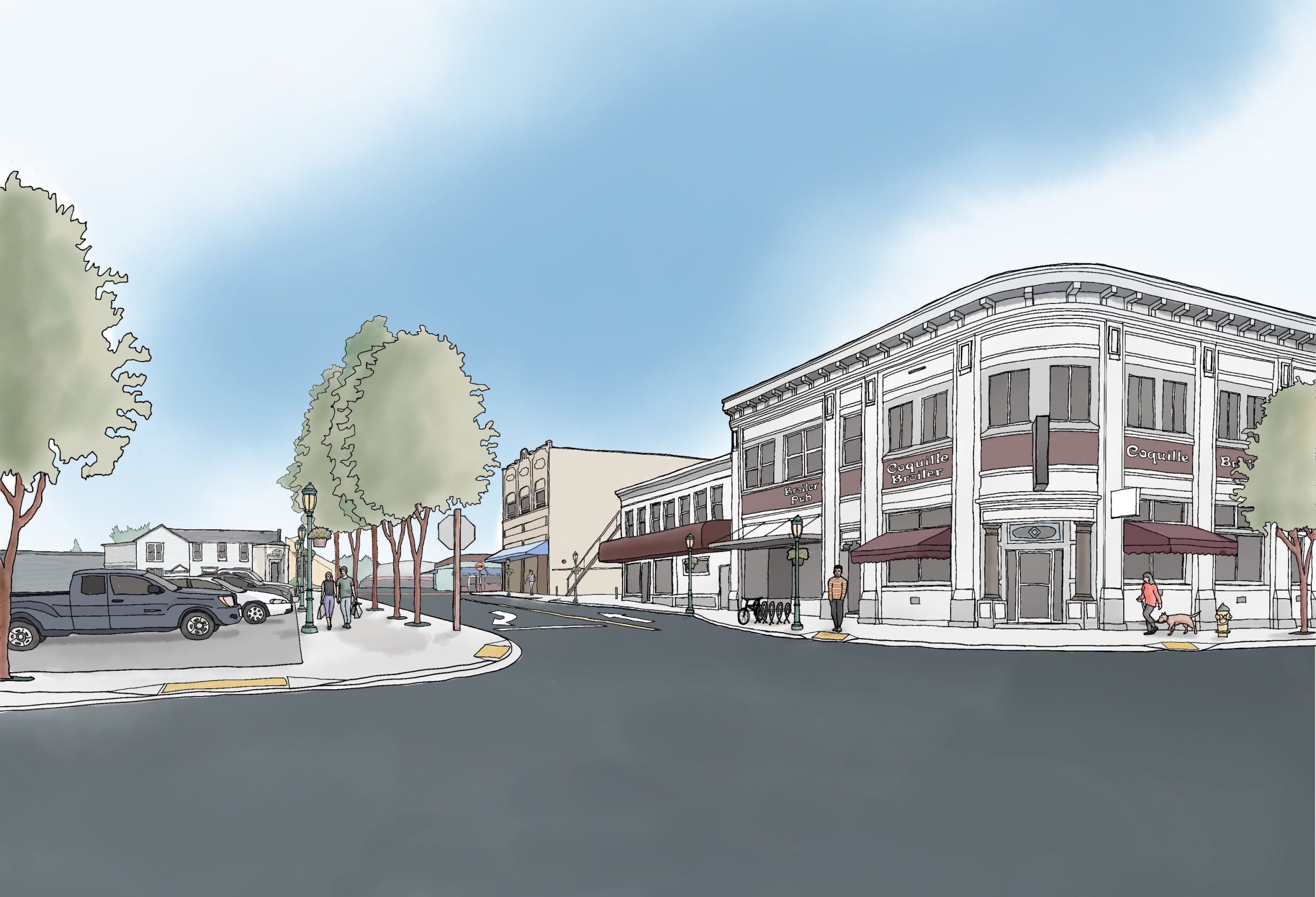 CITY OF COQUILLE STREETSCAPE AND PARKING PLAN
Similar to many rural towns, Coquille was once separated by a state highway and thus was monopolized by vehicles as the main mode of transportation. HGE worked with the City of Coquille's Urban Renewal Agency to provide conceptual designs to re-envision Coquille's Historic Downtown and Central Boulevard corridor, creating an attractive, walkable, and bikeable destination for citizens and visitors. These designs incorporated the city's sense of community by providing opportunities for social interaction and enhancing the urban renewal area, making Coquille more pedestrian friendly and encouraging people to visit and stay longer.
Examples of streetscape improvement recommendations for Coquille include: changes to traffic patterns, public on-street parking modifications, identifying locations for public art (i.e. murals and sculptures), festival street design accommodations, parklet locations, wayfinding enhancements, street tree replacement and planting, street furniture, and entryway/gateway signage.
Location Coquille, OR
Completed February 2023
Type Design