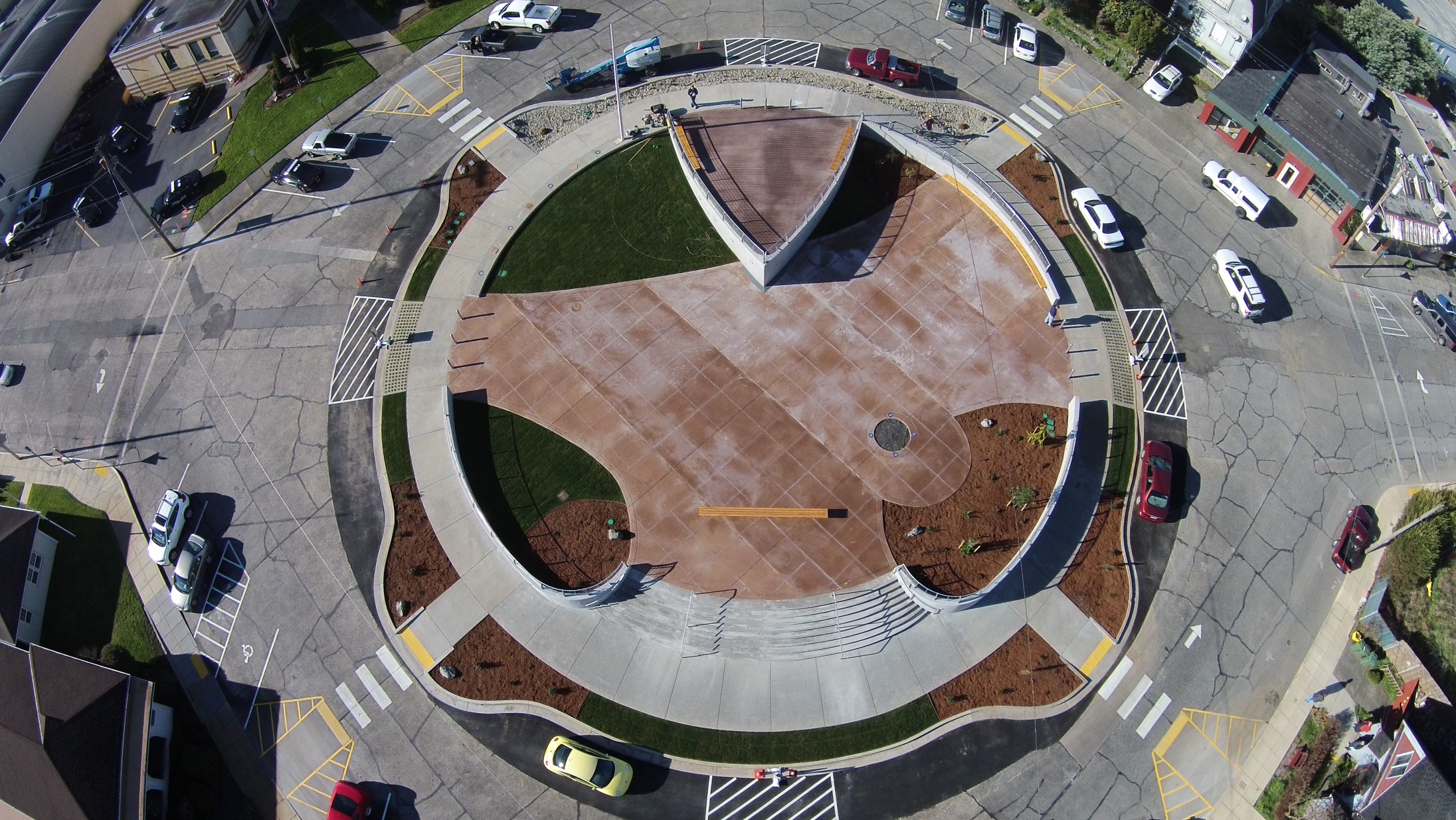 GRANT CIRCLE PEDESTRIAN PLAZA
The City of North Bend Renewal Agency held an invited competition to select designs for re-developing and transforming Grant Circle to become a focal point of its neighborhood and an inviting public space. The competition included a Q&A with the City Administrator, a Public Town Hall-style meeting, 2 design proposals for the site, scaled Site Plan and scaled Elevation Drawings. The designs were based on input received from the public, staff, and Urban Renewal Agency/City Council. Proposed Construction Cost Estimates for each design, including architectural fees and expenses, were also submitted. HGE's design proposal was selected and the firm was contracted to finalize the design and provide full scope architectural and site improvements services.
Work on the project included earthwork, excavation, and fill for the construction of a curvilinear reinforced concrete retaining wall, concrete walks, colored concrete plaza, and stairs for an approximately 21,000 sq. ft. plaza. Also included in the work were landscaping, irrigation, benches, and site lighting. 
Location         North Bend, OR
Completed      January 2015
Contractor      Baldwin General Contracting
Cost            $497,328
Size             21,000 sq. ft. 
Type            Site Improvements