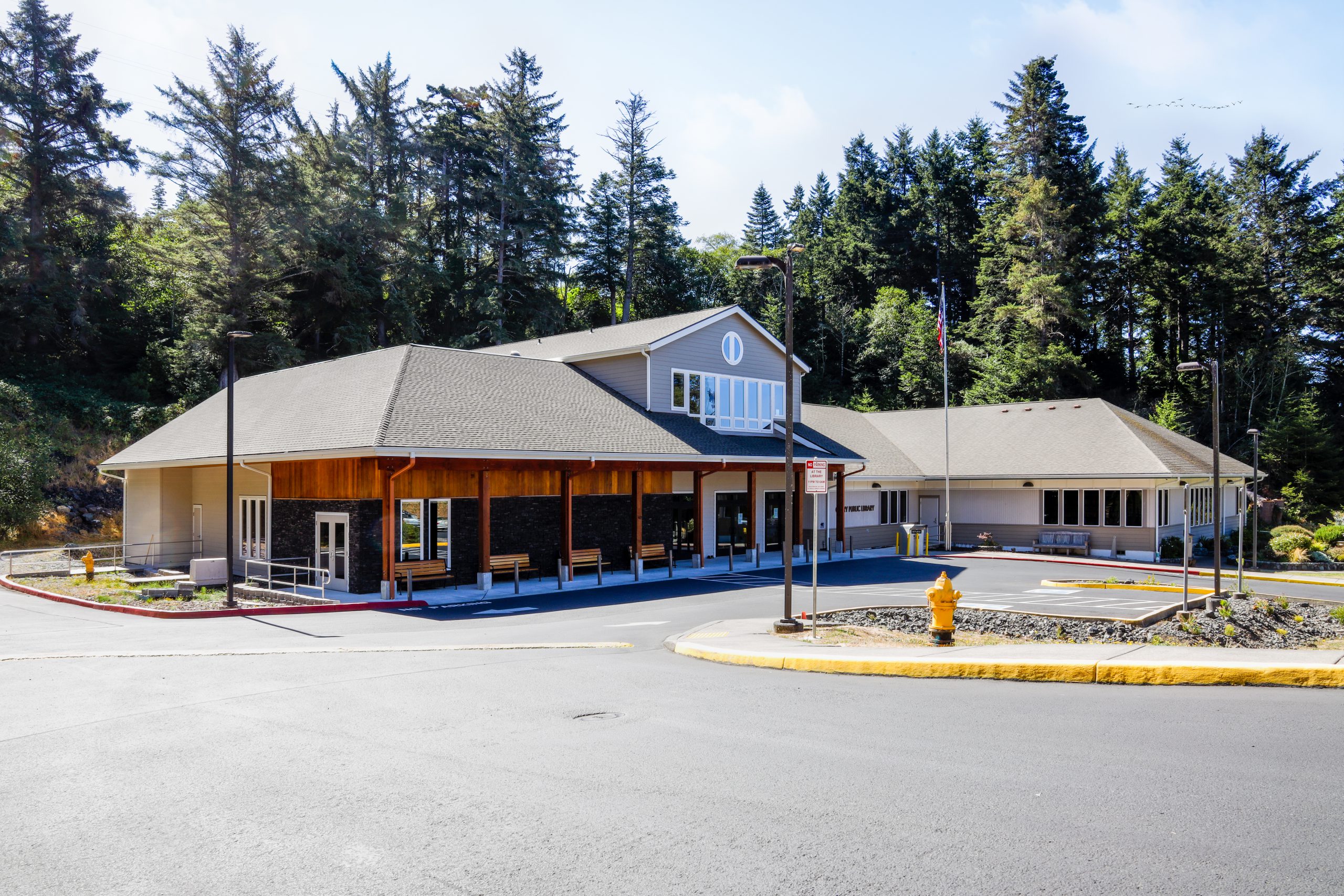 The 6400 sq. ft. addition is off the north side of the 8200 sq. ft. existing library. To the north side of the new entry is a large, 1700 sq. ft., two story high, multi- function meeting room with a beautiful and durable maple wood floor. A catering kitchen between the meeting room and new lobby provides for functions to take place in both spaces at separate times. A large storage room to the rear of the meeting room houses the movable furniture for the meeting room.
The two-story addition consisted of the new entry and lobby/gathering/display space for the existing library and meeting room. The ceiling of the entry and lobby is linear wood slats suspended to form an undulating wave form. An elevator and stairs with a custom Douglas Fir and glass railing system allows access to the upper floor that houses another lobby/gathering/display space. This provides access to a large technology room with an IT office, an ADA toilet and a large conference room. The existing library remained open and operational during the construction of the addition and the revised entry drive. Also, part of the project was the installation of solar panels to the sloped south side of the roof of the two-story addition.
Joe Slack was the Principal Architect managing the project from start to finish. Andy Locati was Project Architect who helped produce construction documents and administrated the project during construction. Stephanie Martell performed site design and Sam Slack assisted with Schematic Design efforts.
Location         Gold Beach, OR
Completed      October 2018
Contractor       Vitus Construction
Cost            $2.1 million
Size             6,400 sq. ft. 
Type            Addition