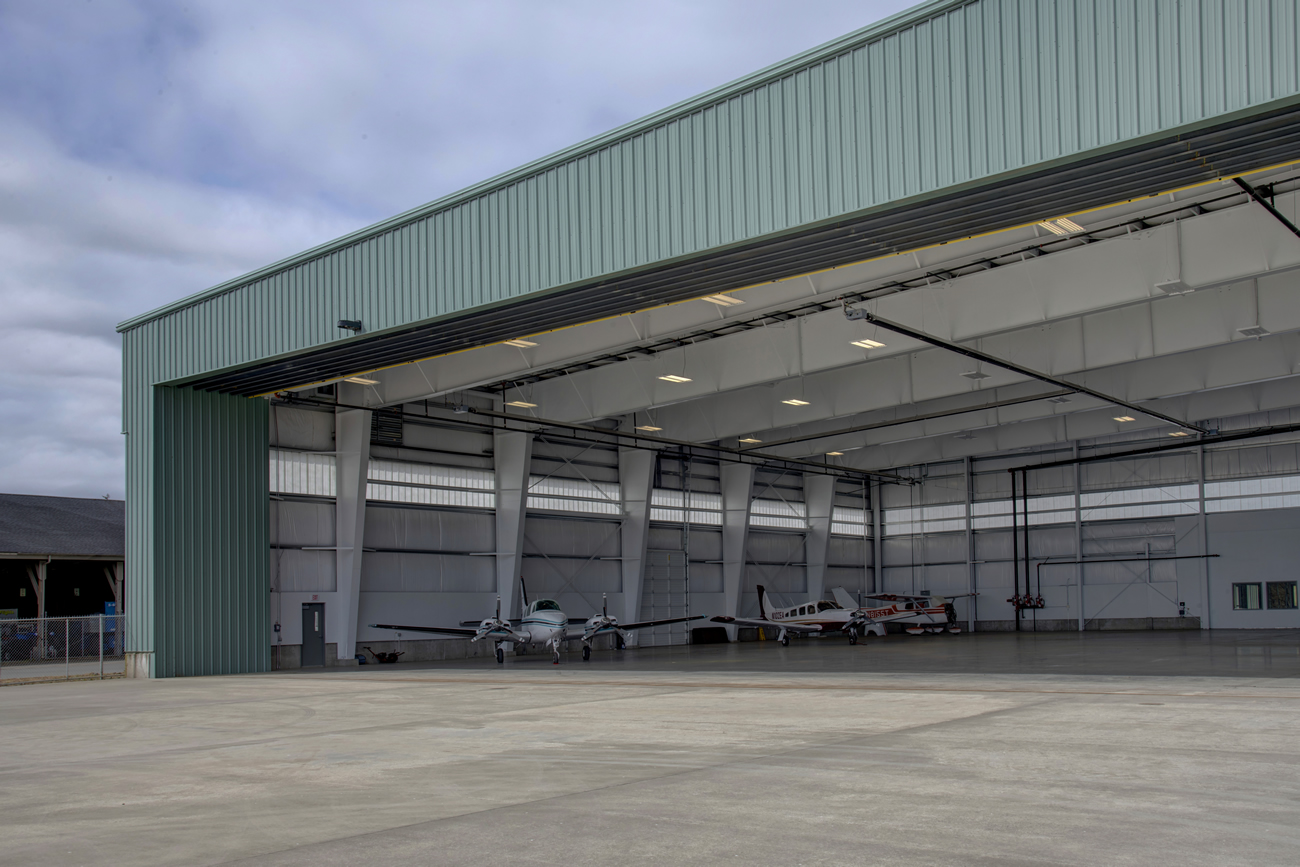 COOS COUNTY AIRPORT HANGAR
HGE provided architectural and engineering consulting services for the construction of a new 33,000 sq. ft. pre-engineered metal airplane hangar building, with attached office area, for the Coos County Airport District. The work included site preparation and site work, foundation and slab, concrete apron, building systems, partial interior finishes, mechanical, plumbing, and electrical. Site work included demolition, earthwork, trenching, backfill, roadway realignment, alternate access road improvement (to airport terminal building), and underground utilities. The method of delivery chosen was the Construction Manager / General Contractor (CM/GC) method.
At the beginning of the project, HGE explored several alternate master plan concepts, utilizing previous master planning work the Airport District had on file. After several reviews and discussion sessions, the final location for the new hangar was finalized. A reconfiguration of site access, including roadway and utilities was required to accommodate future growth of the Airport District. Due to the hanger's wide doors, the foundations were designed for large uplift wind loads. The soils were such that all the new building structures were to be supported on a conventional foundation, but Geopiers were used to mitigate potential liquefaction settlements. Apron and building slabs were designed for heavy aircraft wheel loads. 
Location         North Bend, OR
Completed      November 2014
Contractor      Batzer Construction
Cost            $4.34 million
Size             33,000 sq. ft. 
Type            New Construction